You have to keep in your mind essential key benefits before purchasing the best epos system for your restaurant. To manage your restaurant to its full potential and gain the desired profit.
So, whether you have a single-site or multi-site operation, make sure to pick up a brilliant POS system whose key benefits will add outstanding value to your restaurant operation. To make your epos investing is worthy, keep such tips to make the right decision.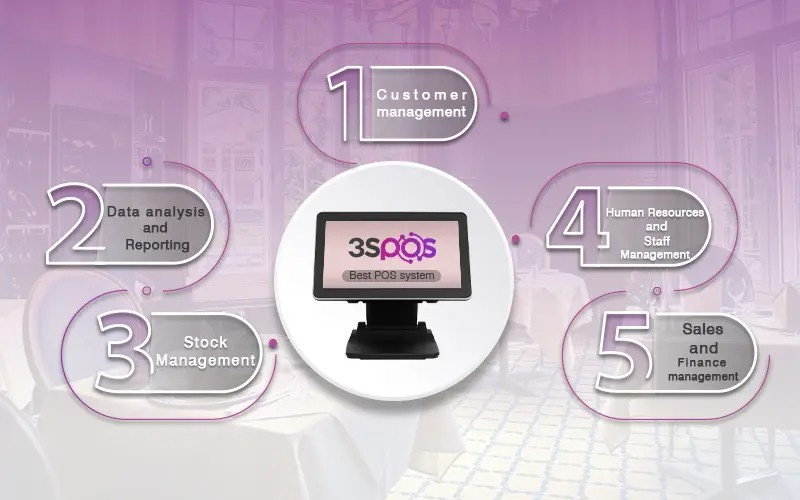 1- The Best POS System Should be with Effective Customer Management
Gaining the right insights about your customer experiences can foster your business insights and encourage improvements in the right direction. Your best epos system for your restaurant has to be rich with intelligent features.
So, the features store your customer's personal contact details, preferences, likes, and dislikes. The best POS system has to preserve customer relationships with an active and easy-to-use loyalty scheme.
So, you can have access to your customers' preferred order history. You can use such data in marketing later on.
2- Advanced-Data Analysis and Reporting
Your chosen epos system must offer integrated and accurate data for your restaurant operation. Such data and its analysis must be available anytime to help you respond quickly to make the best performance decision.
Make sure to pick up an intelligent POS system with updated reports to give you broader insights, whether for stock level, campaigns, or sale transactions reports.
3- Powerful Stock Management
Powerful and easy-to-use stock management feature is from the essential key you have to look at while choosing your best epos system for your restaurant success. The last thing your customer would like to hear is not to find his preferred order from one of your branches.
The last thing your customer would like to hear is not to find his preferred order from one of your branches. So, your intelligent POS system has to manage the stock transfers among your branches efficiently.
Your epos system with helpful features can create a centre stock centre in each branch to ease the transfer among the stock centres. Your perfect epos system has to manage unlimited numbers of suppliers and assign them to multiple stock items with different price points. Thus your cost is effectively managed.
4- Efficient Human Resources and Staff Management
While considering the best epos system for your restaurant, you have to pick the one that will perform as your human resources manager, so choose it wisely! If you have multiple restaurant branches, it might be overwhelming to manage all employees via outdated approaches.
So, on choosing your epos system, look at its employee management capabilities carefully. Don't forget to ask yourself while purchasing your EPOS system: whether its features will help in weekly labour management for each branch or not?
Can the epos system monitor your actual worked hours of the employees?
5- Sales and Finance Management
Chose the right epos system for your restaurant that will get you at the top of your finance! Your updated finance and sales management data is pretty essential for your restaurant business success.
So, consider mindfully your epos system shall be with beneficial features that give you accurate insights. You will know about whether today or previous sales transactions and complete shift sales details.
Thus such beneficial features will offer you accurate cash control through recording all of your expenses.
If you have any further inquires regarding EPOS, feel free to contact us.