Over 150 years ago, one of the oldest fish & chip restaurants was established in London's Covent Garden. While the diners can still enjoy the original recipes, the team behind The Rock & Sole Plaice have never underestimated the importance of driving efficiency through modern technology.
Handheld orderPAD
PaymentSense Connect Integration
EPOS Till
Rock & Sole Plaice Overview
In today's world of restaurant management, it is imperative to work with reliable partners to help address the needs of your business. 3S POS has worked with the Managing Director of Rock & Sole Plaice, Ahmet Ziyaeddin, to deliver a system that helps the staff manage multiple dining areas with ease, bring down labour costs and speed up customer service using the reliable EPOS suite.
In a recent interview, Ziyaeddin explained:
"We've been a customer of 3S POS now for just over one year and in that time we have experienced a level of customer service and level of support that we have never experienced in this field before. 3S POS has delivered exactly what was promised. If it was needed, further development [was carried out] to fine-tune the system to our needs. 3S POS have persisted until they have achieved the result, and they've been very quick and diligent in their manner."
Integrated technology installed at this buzzing fast-casual dining spot includes the intuitive 3S POS Software, integrated with the OrderPad for fast table-side ordering and Pay-at-Table technology with its partner PaymentSense.
One System for Complete Control
For fast-casual restaurant such as Rock & Sole that serves such a large number of customers daily, the most important aspect for the management team as gaining control of the site's operations using one reliable system. The 3S POS team successfully installed the feature-rich EPOS software to help the onsite team manage everything, from sales to stock and HR.
The restaurant's MD commented during our interview:
"This has really stepped up another level for us; I can review the productivity of individuals working in specific areas, I can see data in real-time and reports can be generated on all different aspects of my business, and I can hone in on that pretty quickly."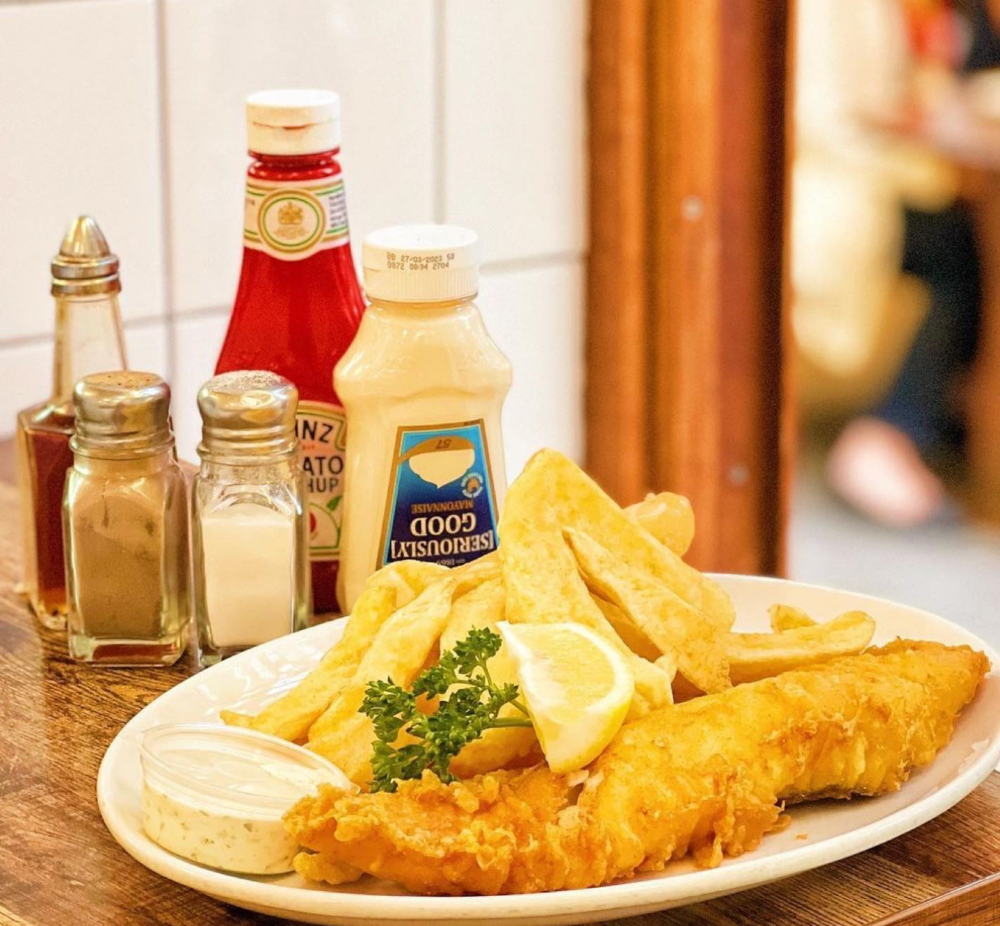 London's Oldest Fish & Chip Shop
Supporting Customer Service Excellence
The Rock & Sole Plaice has been serving customers for around 150 years and is currently featured in over 4,000 travel guide books. Over the generations, the restaurant has welcomed Londoners as well as new visitors to experience the very best traditional fish & chips that London has to offer. The restaurant has four distinct dining areas and one of the technology solutions 3S POS have installed on site was the intuitive OrderPad.
As Ahmet pointed out, this technology has proved indispensable in delivering the great customer service the restaurant is known for. He commented:
"The element we really feel we can't work without now is the tablet (OrderPad). Over the course of a day, especially in a restaurant which turns over the number of orders that we do, this adds up to an extra member of staff being required. It's very, very time efficient for us."
Fast & Efficient Payments
In a busy restaurant environment, many waiting staff experience pressure to deliver a fast service without comprising on efficiency. Today, restaurant technology is in place to help overcome these obstacles and support the efficient operations. As the 3S POS System is seamlessly integrated with PaymentSense Connect, we are able to give the waiting staff ability to perform functions such as split bill payments without having to go back to the EPOS till, we were able to achieve just that.
Ziyaeddin was quick to point this out during our interview, explaining:
"The current new boom for us would be the PDQ machines' ability to issue receipts for the table directly to the customer without my staff having to do two journeys to the table."
A System that Delivers Tangible Results
We work very closely with our customers to understand their operational needs, and our main goal is to install a system that delivers the right results. By choosing the 3S POS Hospitality EPOS Suite, The Rock & Sole Plaice have seen a dramatic improvement in three key areas: service speed, order-taking accuracy and cost savings in their labour budget. On top of that, the restaurant management team are now able to access to important business data and use business reporting tools that will help the restaurant become even more efficient.
In his final interview comment, Ziyaeddin explained his motivations for recommending 3S POS to other businesses as technology partner:
"I would recommend 3S POS and already have done to several of my colleagues in the field. What we found differentiates 3S POS, and why I feel such confidence recommending them, is they strive to improve your system every day. You can tangibly feel their motivation to help you achieve the results you are looking for."